A selection of Herschel posters are available for download at a range of sizes in PDF format. Please feel free to download and print off at whatever size is appropriate. The source files (in MS Powerpoint format) are also provided in case you would like to make any edits or changes. Details of the posters available are below.
If you have any questions of problems, please contact us.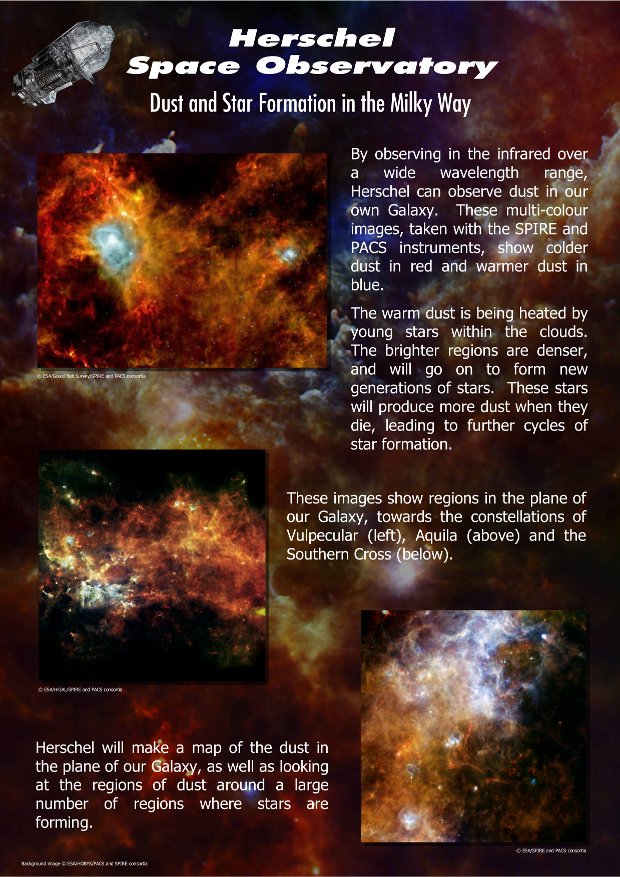 Dust and Star Formation in the Milky Way
Download options: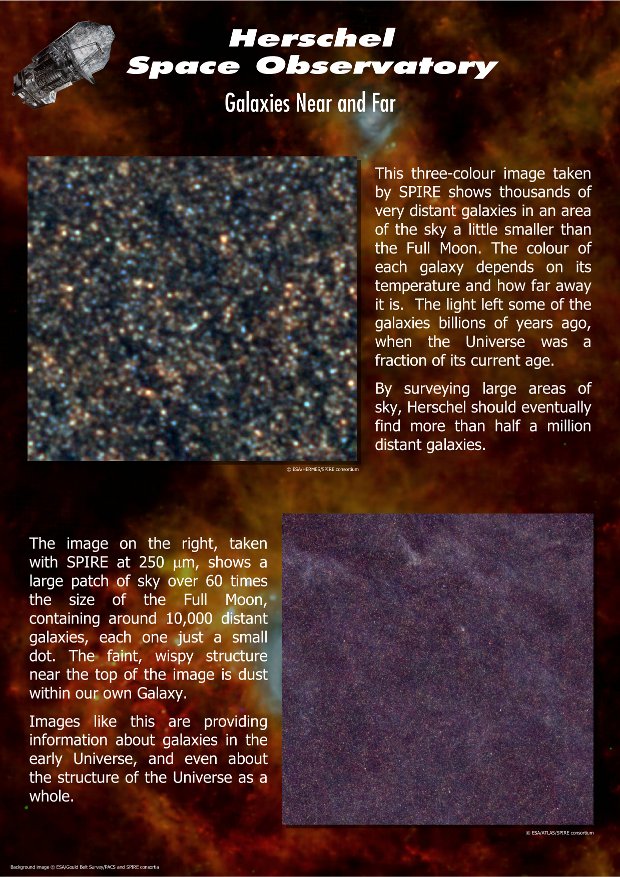 Galaxies Near and Far
Download options: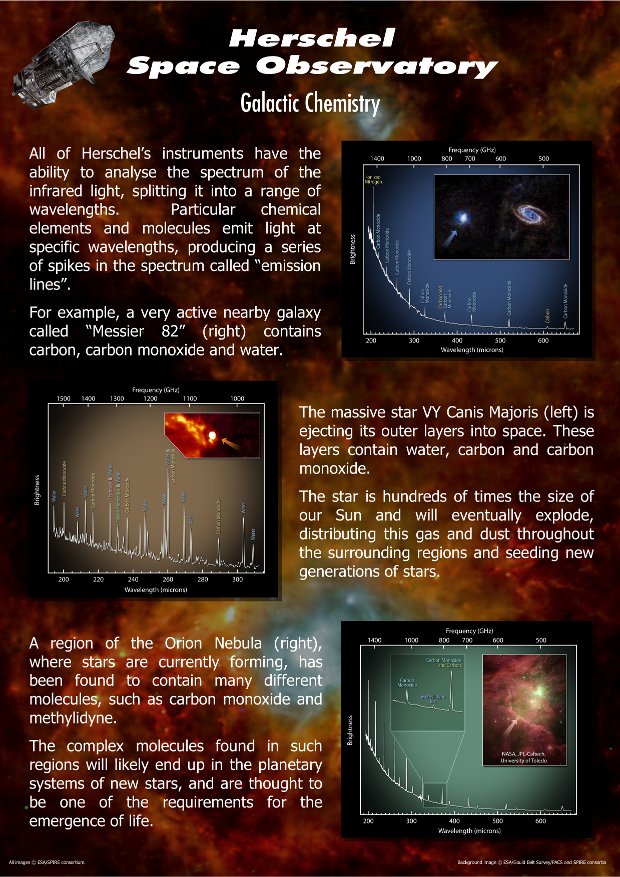 Galactic Chemistry
Download options: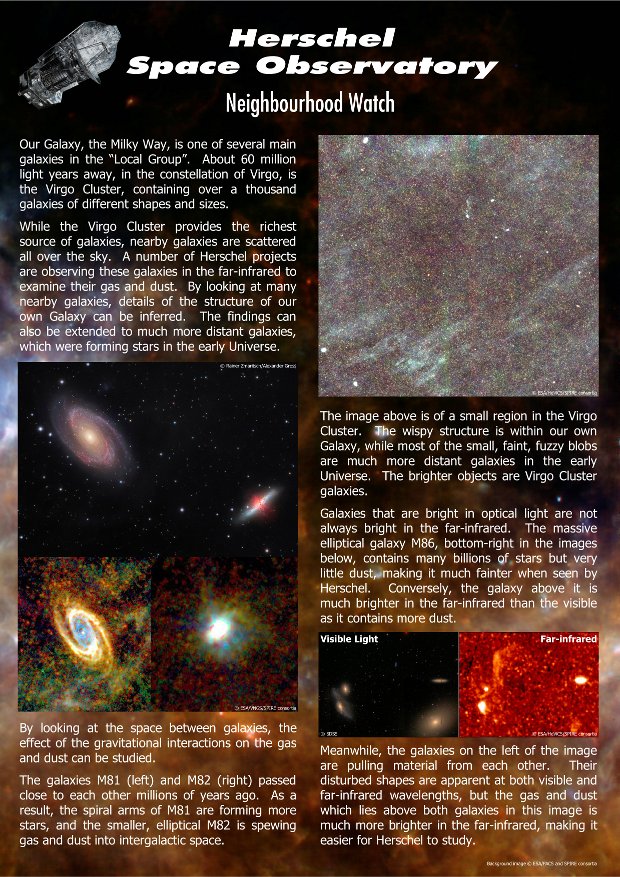 Neighbourhood Watch
Download options:
&npsp
Exploring the Gould Belt
Download options: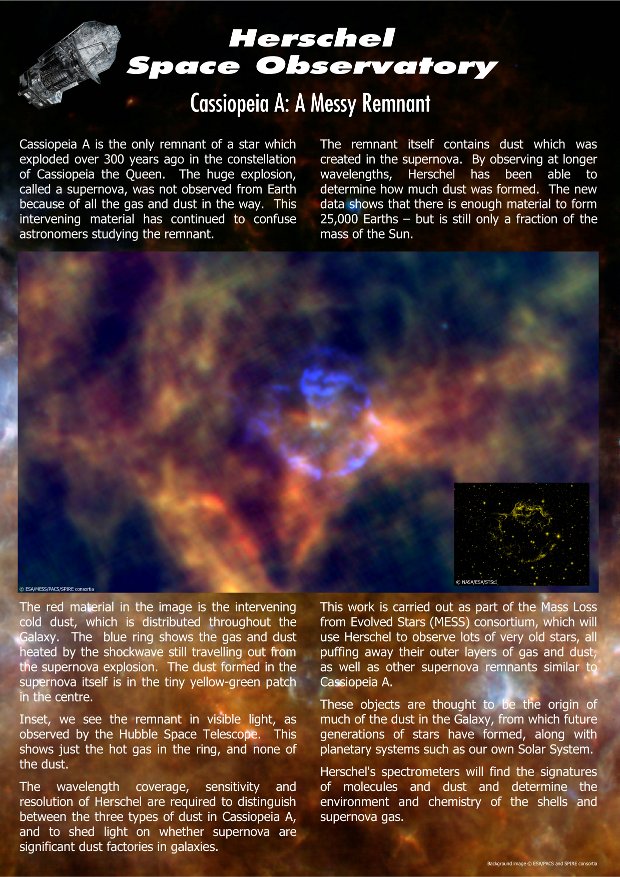 Cassiopeia A: A Messy Remnant
Download options:
Other Posters
Other useful posters, not about Herschel are below.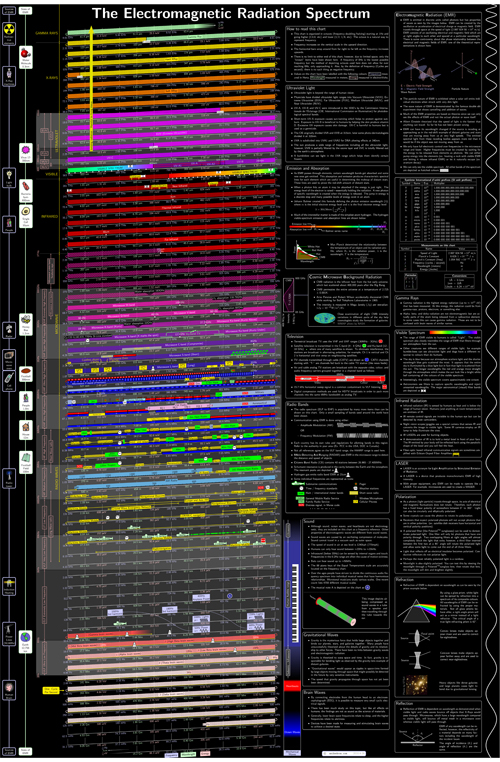 EM Spectrum
A poster of the EM spectrum made by Unihedron available to download as PDF from here. Click here for more info.